Knowledgebase

Install Windows XPS Viewer on Windows 10
Posted by Craig Lebakken on 27 October 2020 05:13 PM
Question:
How do I view XPS files created by Win2PDF on Windows 10?
Answer:
New versions of Windows 10 no longer install an XPS Viewer, but Win2PDF includes a XPS viewer that also can convert XPS to PDF.
You can also manually add the Microsoft XPS viewer using the following steps:
From the Start menu, open Settings -> Apps & Features. Click on the Optional Features link:
Click the "Add a feature" button: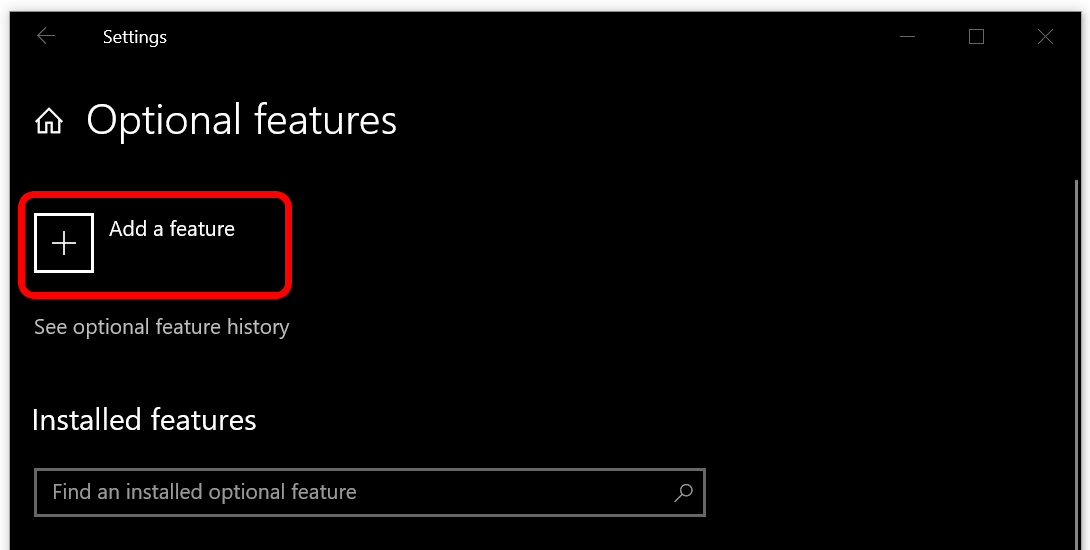 Scroll down to "XPS Viewer":
Click "Install", and the XPS Viewer will be installed and associated with XPS files.
---